5G global battles started What new technologies and materials are the key?
This year, 5G became a high-frequency hot word. In recent years, communication has developed rapidly. In just a few years, we have witnessed the leap-forward development of 2G, 3G and 4G. Broadband China, fiber to the home, witnessed copper to fiber. From wired to wireless, Internet of Everything, big data, virtual reality, smart city, and the need for updated technology to provide support. 5G has the characteristics of fast speed and large capacity. Common composite materials have a wide range of applications in 5G technology implementation. New technologies require new hardware to support.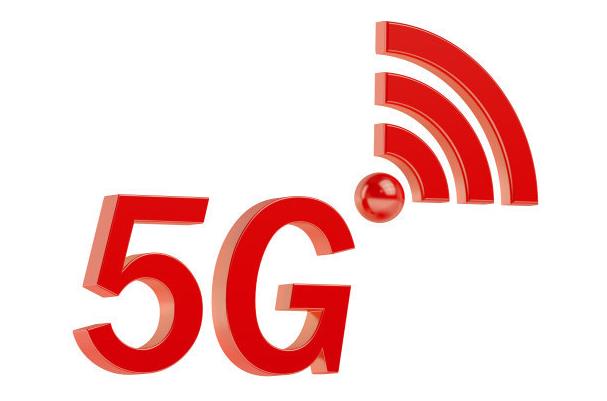 Excellent high frequency PCB printed circuit board material - polytetrafluoroethylene (PTFE)
The thermoplastic material polytetrafluoroethylene (PTFE) is resistant to high temperatures and operates at temperatures up to 250 °C. It has low dielectric constant and dielectric loss over a wide frequency range, and high breakdown voltage, volume resistivity and arc resistance, making it an ideal PCB material.
PTFE can also be reinforced by various forms of fillers such as glass fiber or ceramic materials and can improve the thermal expansion coefficient of the material. The material has both low temperature and electrical properties of PTFE material, and is very suitable for high frequency millimeter wave multilayer boards. Applications.
The new favorite of mobile phone antenna--LCP liquid crystal polymer
As an important part of wireless communication, antenna technology innovation is the key driving force for the development of wireless connectivity. With the approach of 5G and the scale deployment of the Internet of Things era, the role of antennas in 5G networks will become more and more important, and the development prospects are also very good.
For the time being, the base material of the mobile phone antenna is mainly PI, but in view of the large dielectric constant and loss factor of the PI substrate, and the large moisture absorption, high frequency transmission loss and poor structural characteristics, It can well meet the needs of 5G for material properties.
With the advent of 5G technology, LCP (industrial liquid crystal polymer) has become an ideal antenna material. It is a new type of high-performance special engineering plastic developed in the early 1980s, which generally exhibits liquid crystallinity in the molten state.
LCP has excellent electrical insulation properties, its dielectric strength is higher than that of general engineering plastics, and its arc resistance is good. Even if the continuous use temperature is 200~300 °C, it will not affect its electrical performance. Intermittent use temperature is up to 316 °C!
Compared to PI, LCP materials have less dielectric loss and conductor loss, and are more flexible and sealed, which has great prospects for manufacturing high frequency device applications. As 4G moves toward high-frequency and high-speed 5G networks, LCP is also expected to become a new soft board process to replace PI.
The rising star of 5G mobile phone antenna material--MPI modified polyimide
Hundreds of blades, hundred pages, louvers / sheet manufacturers, thousand impellers, thousand page wheels, Chiba / page manufacturers
As a mobile phone antenna material, LCP has many advantages, but it also faces many challenges in practical applications.
According to foreign media reports, analyst Guo Minghao said in a report on the new iPhone in 2019 that Apple's mobile phone will be 2019 in view of Apple's low bargaining power for LCP raw material suppliers and the shortage of new LCP soft board suppliers. It will combine LCP and the latest MPI (Modified PI) technology to cater to and advance 5G technology.
So what is MPI? Modified PI is actually a modified polyimide antenna. As a non-crystalline material, MPI has a wide operating temperature and is easy to handle under low-temperature pressed copper foil. The surface can be easily connected to copper. Therefore, MPI materials may become a popular material for 5G equipment in the future.
Electromagnetic wave penetrating radome--transparent composite
Since the 5G antenna follows the MIMO (Multiple-Input Multiple-Output) concept, meaning multiple input and multiple output, this means that multiple antennas can be installed in one base station, and these antennas are small in size and require protection of the radome. The radome should have good electromagnetic wave penetration characteristics and be mechanically resistant to external harsh environments such as storms, ice, snow, and solar radiation. In terms of material requirements, it is required to have a low dielectric constant and loss tangent at the operating frequency and sufficient mechanical strength.
In general, the inflatable radome is usually coated with a polyester fiber film of Heparon rubber or neoprene; the rigid radome is made of glass fiber reinforced plastic; and the sandwich in the sandwich structure is mostly made of a honeycomb core or foam.
In the 5G trend, composites with superior performance have become popular antenna cover materials. The composite material can play the role of insulation, anti-corrosion, lightning protection, anti-interference, durability, etc., and the wave transmission effect is very good.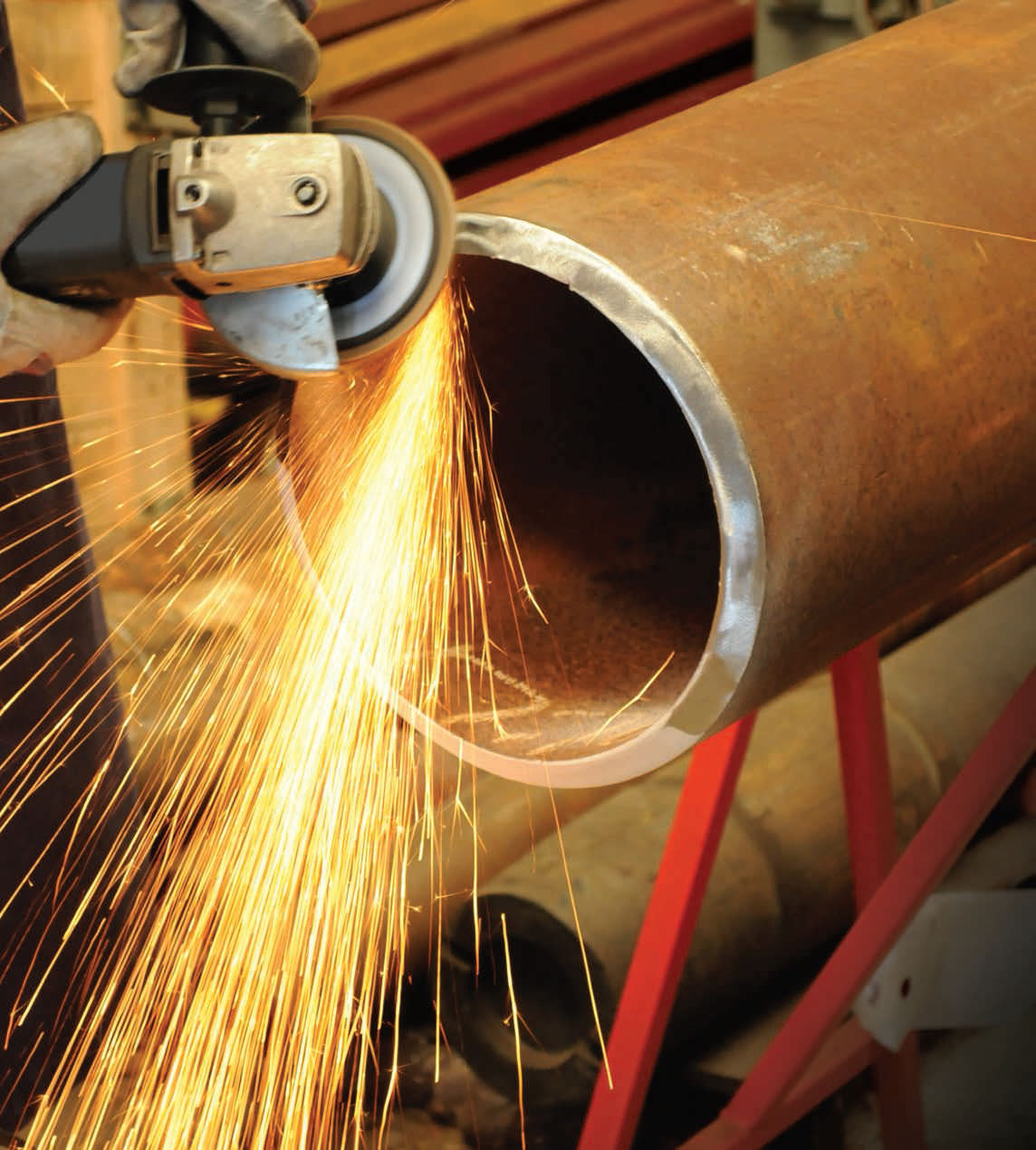 abrasive product manufacturer_abrasive tools_aluminium oxide flap disc
The wave-transparent composite material is composed of a reinforcing fiber and a resin matrix. Generally, the mechanical properties and dielectric properties of the reinforcing material are superior to those of the resin matrix, so the wave-transparing property of the composite material mainly depends on the properties of the resin matrix. Therefore, it is important to select a resin matrix with excellent electrical properties, and the resin also acts as an adhesive in the composite material, which is an essential component determining the heat resistance of the composite material.
The main choices of resin matrix include: traditional unsaturated polyester resin (UP), epoxy resin (EP), modified phenolic resin (PF), and cyanate resin (CE), silicone resin, which has been researched and applied in recent years. New high temperature resistant resins such as bismaleimide resin (BMI), polyimide (PI), and polytetrafluoroethylene (PTFE).
Ideal 5G equipment thermal and heat dissipation material - graphene
Henan Shengji Abrasives Co., Ltd.
Hundreds of blades, hundred pages, louvers / sheet manufacturers, thousand impellers, thousand page wheels, Chiba / page manufacturers
High frequency, upgrade of hardware components, and the number of connected devices and antennas have doubled. Electromagnetic interference between devices and devices and within devices itself is ubiquitous. Electromagnetic interference and electromagnetic radiation are increasingly harmful to electronic devices. At the same time, with the update and upgrade of electronic products, the power consumption of the device continues to increase, and the heat generation also rises rapidly. In the future, high-frequency and high-power electronic products should focus on solving the electromagnetic radiation and heat generated by them.
To this end, electronic products will be added with more and more electromagnetic shielding and thermal conduction devices. Therefore, the role of electromagnetic shielding and heat dissipating materials and devices will become increasingly important, and future demand will continue to grow.
Taking thermally conductive graphene as an example, 5G mobile phones are expected to adopt customized thermal conductive graphene solutions in more key parts, while composite and multi-layer high thermal conductivity films will be more widely used due to better heat dissipation.
The transition from 4G communication to 5G communication is a technological innovation, accompanied by performance upgrades and product changes in the material field. Key materials are at the heart of the 5G global battle.