Aluminium Oxide Flap Disc
Material: Aluminium Oxide abrasive cloth,
Backing: Fiberglass backing pads
Grit No: 40-320#
Diam. : 100-180mm (Type-27 flat & Type-29 angled)
Features
High quality Aluminium Oxide abrasive cloth, good flexibility.
High tensile and better bending strength, high grinding efficiency, low noise and no clogging.
Suitable for
Aluminum oxide flap disc suit for grinding and polishing, carbon steel metal, wood, metal, iron, welding rods etc.
Specification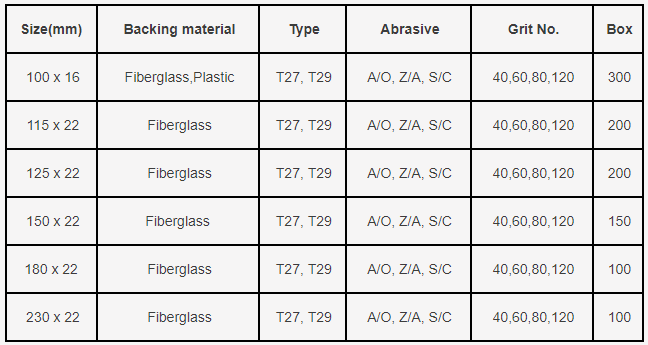 Note: Other sizes can be customized