On May 28, the Zhengzhou Municipal Government issued "Several Measures for Zhengzhou City to Optimize the Market Supervision and Business Environment". 30 measures to further optimize the business environment, promote the high efficiency of enterprise access, high value of intellectual property rights, high quality of innovation and development, and enhance the high credit of Zhengzhou market players.
Decentralized permissions Compressed time
Vigorously promote "Nearby Office" and decentralize registration approval authority in an all-round way. Registered as a general limited company, approved by the name of the provincial name, registered for the use of special equipment, licensed for the retail of pharmaceuticals, filed for Class I medical devices, filed for Class I medical devices, filed for Class II medical devices, and filed for Class III medical devices Licenses, medical device network sales filings, and medical device export filings are all delegated to counties (cities), districts, and development zones for processing. The enterprise name "Who registers and who approves" is implemented, and the municipal level does not need to conduct a second review. To open a pharmacy or medical device store, you only need to submit an application once and you can complete all registration approval procedures and start a store operation. Promote the electronicization of business licenses and licenses, embed the license information of food, medicine, cosmetics, medical devices, and special equipment into the two-dimensional code of the business license, and try out the "one code pass of licenses and licenses".
Relax the business scope of market players. In the China (Henan) Pilot Free Trade Zone, Zhengzhou area, the pilot enterprise's business scope is declared autonomously. When an enterprise applies for the registration of the business scope, except for the statutory pre-post approval items, it can voluntarily choose the entire content of the business scope of voluntary declaration, or only To declare a major business project that is consistent with the name of the enterprise, abbreviate other business projects as "may concurrently operate other types of legal business projects, but belong to projects that should be approved according to law, and relevant business activities can only be carried out after obtaining license approval documents" . After gaining experience in the pilot, it is gradually copied and promoted to the whole city. If the business scope of the catering service license is relaxed, and pre-packaged foods are sold in the dining place, there is no need to separately mark sales business items.
At the same time, further reduce the time limit for registration approval. Open small food production workshops, small food business stores, and small food and beverage shops, and they will do it with their ID cards; in the field of food circulation, cancel on-site verification, implement a commitment system, and reduce the time limit for food business license processing from the original 20 working days To 1 working day; reduce the time limit for the food business license of large and medium-sized catering enterprises from the original 20 working days to 3 working days (excluding the problem rectification time); reduce the time limit for the food production permit processing from the original 20 working days Compressed to 3 working days (not including problem rectification time); compressed special equipment production and filling unit permit time limit from 7 working days to 3 working days (not including problem rectification time); initial registration of special equipment use , Change, renewal, cancellation, etc. time limit was reduced from the original 7 working days to 1 working day; in the trial zone of Zhengzhou, China (Henan) Pilot Free Trade Zone, the pilot implementation of the general operation of enterprises to start the registration of intelligent "second batch", enterprises As long as the materials submitted online are complete, the approval procedures can be completed immediately without leaving the house and will be promoted throughout the city when the conditions are ripe.
In the China (Henan) Pilot Free Trade Zone, the Zhengzhou area was implemented to implement simple corporate write-off reforms, reducing the announcement time from 45 days to 20 days.
Simplify the review and approval process, and comprehensively reduce the original pre-review, review, review and other complex links. The "single review system" shall be implemented for all types of registration and filing matters; the "first review and one review" system shall be implemented for the review and approval items that do not involve the objection of interested parties, major law enforcement decisions, legal review or the need to hold hearings.

flap disc manufacturer,aluminium oxide flap wheel,zirconia abrasive belt,fiberglass backing pads
Strengthen protection, focus on cultivation
Give full play to the one-stop comprehensive service functions of rapid review, confirmation and rights protection of China Zhengzhou (Creative Industries) Intellectual Property Rapid Rights Protection Center to realize the reduction of appearance patent authorization from 3 months to 10 days.
For strategic emerging industries, key industries, and well-known trademark brands, we carried out "order-style" anti-counterfeiting rights protection of intellectual property rights, and established the "through train" service for the protection and protection of corporate rights through analysis and judgment of intellectual property law enforcement data.
Establish relevant provisions on punitive damages for intellectual property infringement, effectively reduce the cost of safeguarding corporate rights;
Coordinate the promotion of the Zhengzhou area of the China (Henan) Pilot Free Trade Zone and the Zhengzhou core area of the Zhengluoxin independent innovation demonstration zone to realize the "three-in-one" trial of intellectual property in civil, administrative, and criminal cases, and protect the legitimate rights and interests of enterprises in accordance with law; establish Zhengzhou high-tech industry intellectual property operation Fund, Zhengzhou City's emerging key industry intellectual property operation fund, promote the deep integration of intellectual property with industry and capital; support enterprises to carry out intellectual property pledge financing and intellectual property insurance business, optimize loan discount and premium subsidy models, and promote stable and rapid development of enterprises.
Introduce and cultivate 15 comprehensive intellectual property service brand agencies, promote the cultivation of 30 high-value patent portfolios (cultivation centers), build 30 patent navigation parks, and comprehensively promote the application of patent navigation industry.
Implement the "Trademark Powerful Enterprises, Landmark Aid to Agriculture, Cluster Growth" project. Encourage and support enterprises to actively participate in the international registration of trademarks, integrate precision service enterprises into the construction of the "Belt and Road", enlarge and strengthen old-time trademarks, tap and cultivate geographical indication trademarks, and increase farmers' income and increase agricultural efficiency.

flap disc manufacturer,aluminium oxide flap wheel,zirconia abrasive belt,fiberglass backing pads
Rely on the cultural elements of the Yellow River to cultivate the Yellow River system brand. Comprehensively improve the efficiency of the trademark acceptance window, provide one-stop online services, and save the cost of trademark registration time.
Build a platform, clear standards
Zhengzhou will also promote the construction of a public service platform for inspection, testing and certification, and guide the integrated development of qualified technical institutions such as measurement, standards, inspection, testing, and certification to achieve convenient, efficient, and quality services, and provide technical support for industrial development and independent innovation. .
Accelerate the promotion of the National Beidou Industry Product Quality Supervision and Inspection Center, the National Abrasives Industry Metering and Testing Center, Zhengzhou Metrology Advanced Technology Research Institute and other national-level metrological basic public service platforms, Zhengzhou Motor Vehicle Quality Inspection and Certification Technology Research Center, and Zhengzhou Quality and Technical Supervision The technical infrastructure of the inspection and testing center provides technical support for industrial development and technological innovation such as electronic technology, superhard materials, air pollution control, energy saving and emission reduction in our city, and provides prenatal research, equipment manufacturing and high-tech enterprises in our city. Control in the event, service guarantee after the event.
Implement government awards, guide and support enterprises to lead or participate in the formulation and revision of international standards, national standards and industry standards, encourage enterprises to develop technical standards with independent intellectual property rights, promote the transformation of key innovations into technical standards, and lead the transformation and upgrading of industries.
Implement the enterprise standard leader system, carry out benchmarking and standard-upgrading actions against international advanced standards for the city's advantages and pillar industries, guide and assist enterprises to formulate and implement advanced standards, and cultivate a group of enterprises to be on the national enterprise standard leader list and seize Standard technical commanding heights to enhance the competitiveness of enterprises.
Innovation supervision Information sharing

flap disc manufacturer,aluminium oxide flap wheel,zirconia abrasive belt,fiberglass backing pads
The data integration of platforms such as the "National Enterprise Credit Information Publicity System" and "Credit Zhengzhou" has been further accelerated, promoting the collection and sharing of enterprise-related information, establishing market subject credit records, realizing three-dimensional portraits of enterprises, strengthening corporate trustworthy incentives, breach of trust constraints and joint punishment. Build a national market-leading market supervision platform.
Establish a new type of supervision with "double random and one open" as the basic means to achieve full coverage and normalization of "double random and one open" supervision, "enter the door once, check many things", reduce the burden on enterprises, and promote fair competition .
Establish and improve the credit repair mechanism of market players. According to the incentive policy given by the General Administration of Market Supervision, in addition to the special provisions of laws and regulations, the period of publicity of administrative punishment information in the national enterprise credit information publicity system is temporarily stipulated from five years to one year, which includes information on administrative punishment involving serious breach of trust The publicity period is tentatively set from three years to three years. After the expiration of the publicity period, administrative penalty information publicity will be repaired uniformly, and will not be publicized after repair.
Implement inclusive and prudent supervision. For the unlicensed operation of general market entities that do not require administrative permission, mainly criticize education and guide them to apply for business licenses; give newly established "four new economies" enterprises (new technologies, new industries, new formats, new models) 2 The inclusive period of the year is mainly based on legal publicity, administrative guidance, administrative suggestions, administrative interviews, etc., leaving enough room for development, and without causing harmful consequences, the general violations are minor and corrected in a timely manner without penalty.
Guide and help food production operators fully implement "6S" standardized on-site management, implement "one product and one code", "one dish and one code", Internet + bright kitchen stove, use information technology to establish a food safety traceability system, and increase food safety risks Prevention and control capabilities to protect the healthy development of production operators.
Comprehensively optimize and integrate the complaint reporting system, unblock complaint reporting channels, and establish a complaint-and-action and timely feedback mechanism.
Improve quality and efficiency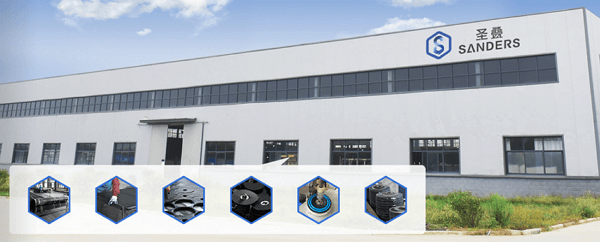 Implement an independent declaration and registration system for commercial entities, and fully implement the entire electronic commercial registration process.
If an enterprise chooses to post a business license, the postal service shall be provided free of charge.
With the opening of the "Government-Bank Express Train", the corporate masses can enjoy free agency services for commercial registration at the contracted bank outlets.
Establish the "Chief Business Service Officer" system, implement the "expert + butler" type of counseling and assistance, and provide enterprises with full-process, one-stop, accurate and free services.
Reduce costs and free use. For the first time application for the administrative license of special equipment production and filling unit, the appraisal review fee is exempted, and if the certificate meets the self-declaration commitment conditions, the appraisal review is cancelled; the announcement process is simplified, and the market supervision license is lost and re-applied. In addition to keeping the newspaper announcement, you can also choose to publish it free of charge on the official website of the Municipal Market Supervision Bureau or the National Enterprise Credit Information Publicity System; carry out key areas such as administrative institutions, industry associations, chambers of commerce, intermediaries, ports, and commercial banks. Checking enterprise fees, investigating and clearing illegal fees; clearing and standardizing the transfer of power supply links; conducting special inspections on the price implementation of monopoly industries such as water, electricity, gas, and heating to ensure that the results of price reductions truly benefit end users.
Facilitate the promotion of property mortgages. The whole process of registration, modification, cancellation and inquiry of chattel mortgages is to help the market main body to make active assets and resolve financing problems.
Henan Sanders Abrasives Co.,Ltd was founded in November 2016, is a professional manufacturer of emery cloth processing. Our company main products are: Radial Flap Disc,Flap Disc,Flap wheel,Flap Wheel with Shank,Abrasive Belt and Kinds of Fiberglass Backing Plate.With decades of technological innovation and honed, the company successfully developed and built Flap Wheel,Flap Disc production line and Fiberglass Backing Plate production line, successfully realized the large-scale production of abrasive polishing tools.
Our company sales network has been initially established throughout the countries and has been successfully exported to Europe, America, Southeast Asia and other regions. On the basis of guaranteeing the quality, with good reputation and good service, the company has won the extensive recognition of the colleagues in the industry.