Natural diamonds (also known as "diamonds") are formed by crystallization of carbon hundreds of kilometers (typically at a depth of 150 kilometers to 250 kilometers) under the surface of the earth under high temperature and pressure. This ancient mineral from the depths of the earth sometimes comes to the earth with the eruption of volcanoes. In addition to being made into jewelry, diamonds with extremely high hardness, optical transparency, chemical stability, and high thermal conductivity are also valuable materials, and are widely used in machining, industrial materials, medicine, biosensing, and even quantum computing technologies.
South Africa Kimberley Diamond Mine
Ever since it was known that diamond and graphite are composed of carbon, people have never stopped exploring the synthesis of this precious material. In 1893, the French chemist Henri Moissan, who won the Nobel Prize in Chemistry in 1906 for the separation of elemental fluorine, discovered very small diamond particles from the iron meteorite in the Diablo Canyon, so he made a conjecture and heated the metal iron Liquefaction, using its solidification and expansion, provides the high temperature and high pressure required to prepare diamonds.
Lavoisier uses lenses to gather sun-calcined diamonds to determine their chemical composition
With years of research and transformation of electric arc furnaces, Mowasang successfully obtained diamond particles in the iron-carbon system cooled after melting. Unfortunately, no one repeated his experiment. It was later rumored that the diamonds in the experiment were not actually prepared, but that his assistant secretly mixed in the diamond particles because he was bored with the endless and repeated experiments. Of course, the facts can no longer be verified, and this has become an unsolved case in the history of chemistry.

flap disc manufacturer,aluminium oxide flap wheel,zirconia abrasive belt,fiberglass backing pads
Mowasang uses electric arc furnace to synthesize diamonds
In the 1950s, General Electric Company (GE) used a mixture of graphite and iron sulfide as a precursor and used a double-sided top device to successfully synthesize diamonds under high pressure and high temperature (HP-HT method) [1]. In addition to the iron element, more metal catalysts have been developed, and the device has been improved to a six-sided top press, becoming the mainstream synthetic diamond synthesis method.
In 2003, American Apollo (Apollo) company used chemical vapor deposition (CVD) technology to produce diamonds that reached gem grades, and began commercial production [2]. This method requires much lower temperature and pressure than the HP-HT method. Since it is not affected by the self-limitation of the crystal, the theoretically manufactured diamond can be infinitely large, but the growth rate also limits the further development of this method.
CVD method to prepare diamonds

flap disc manufacturer,aluminium oxide flap wheel,zirconia abrasive belt,fiberglass backing pads
The synthesis of synthetic diamonds is not limited to these methods. Recently, researchers such as Stanford University Wendy L. Mao and Yu Lin published an article in Science Advances magazine, with adamantane materials that can be obtained from fossil fuels-adamantane (adamantane), diadamantane (diamantane), three Triamantane (triamantane)-as a precursor, high-purity diamonds are synthesized by laser-induced high-pressure and high-temperature methods. The minimum pressure and temperature required are 12 GPa (~2000 K) and 900 K (~20 GPa), which is further reduced. Difficulty in preparing high-purity synthetic diamonds.
Preparation and characterization of diamond from adamantane
In the previous methods, although the addition of catalysts can reduce the temperature and pressure of synthetic diamonds, at the same time, the residue of the catalyst will also cause a decrease in product quality. The highlight of the work of Wendy L. Mao and Yu Lin is that the use of adamantane, a saturated hydrocarbon with an atomic structure similar to diamond, as a precursor can significantly reduce the synthesis temperature and pressure without using any catalyst. Threshold.
P-T phase diagram of diamond prepared from adamantane and thresholds of three adamantane synthesis conditions
The researchers simulated the diamond formation process through molecular dynamics. When the temperature and pressure increase, adamantane rapidly dehydrogenates. Under the conditions of 5 GPa and 2000 K, the remaining carbon atoms partially break bonds to form a randomly oriented graphite layer; while under the conditions of 40 GPa and 2000 K, carbon atoms preferentially form a tetrahedral structure to complete the transition to diamond. Compared with graphite, adamantane is highly symmetrical, in which all carbon atoms adopt sp3 hybridization, which is very similar to diamond, which reduces the energy barrier for conversion to diamond, thereby reducing the synthesis temperature and pressure.

flap disc manufacturer,aluminium oxide flap wheel,zirconia abrasive belt,fiberglass backing pads
Molecular dynamics simulation of adamantane to diamond
Comparing the synthesis thresholds of three kinds of adamantane (adamantane, diadamantane and triadamantane) and experimental simulation results, the conditions of triadamantane are the lowest. So the researchers proposed that when adamantane is used to synthesize diamond, the carbon skeleton transition process is conjectured: the dehydrogenated adamantane directly condenses into a diamond structure. Adamantane and diadamantane require at least three specially oriented carbon skeletons to form a cubic diamond structure, while triadamantane requires only two carbon skeletons to directly condense and does not require C-C bond breakage. This may be the reason for the lowest temperature and pressure thresholds.
Diamond formation mechanism speculation
"Starting with these adamantane, diamonds can be made faster and easier," Wendy Mao said. "Although our current method is not suitable for large-scale synthesis of diamonds, now we have taken further steps on the key steps to make high-purity diamonds. Understand... We have studied this process in a complete and meticulous manner, rather than just imitating the natural formation process of diamonds under high pressure and high temperature conditions inside the earth."[3]
Sulgiye Park (this article) holds a sample of triadamantane and its structural model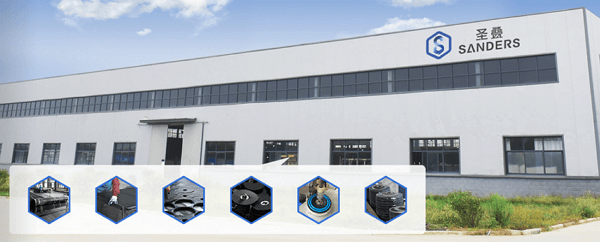 Henan Sanders Abrasives Co.,Ltd was founded in November 2016, is a professional manufacturer of emery cloth processing. Our company main products are: Radial Flap Disc,Flap Disc,Flap wheel,Flap Wheel with Shank,Abrasive Belt and Kinds of Fiberglass Backing Plate.With decades of technological innovation and honed, the company successfully developed and built Flap Wheel,Flap Disc production line and Fiberglass Backing Plate production line, successfully realized the large-scale production of abrasive polishing tools.
Our company sales network has been initially established throughout the countries and has been successfully exported to Europe, America, Southeast Asia and other regions. On the basis of guaranteeing the quality, with good reputation and good service, the company has won the extensive recognition of the colleagues in the industry.