According to Taiwanese media reports, the US Department of Commerce announced on the evening of May 15 that it will extend Huawei's temporary license for another 90 days and postpone it to August 13, 2020, and that upstream suppliers still have a 120-day buffer period after the news comes into effect. At the same time, Huawei has immediately added a large order of up to 4.9 billion yuan to TSMC.
The blockade of the United States against Huawei is well known, and the reason is nothing more than Huawei's continuous innovation and leadership in new technologies. What happened this time?
Although the United States announced that it will extend Huawei's temporary license for another 90 days, it also announced that foreign companies that use U.S. chip manufacturing equipment will be required to obtain a U.S. license before supplying certain chips to affiliates such as Huawei or HiSilicon!
The popular point is that only a few of the world's high-end chips can be produced, TSMC, Samsung, Qualcomm, and the main technology is also in the hands of the United States. Huawei's current mobile phone share has been ranked second in the world, but so far high-end chips We are still restricted by the United States to manufacture, for example, the Kirin 1000 series.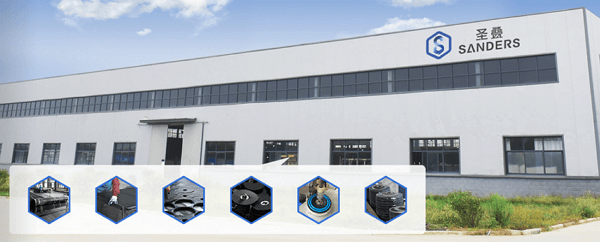 Huawei's urgent order tracking mainly includes orders for 5nm and 7nm enhanced versions. Huawei's move is also forced to help. Only the last time can be used to increase key forward stocks, making the worst plan and the most adequate preparation. .
On May 16th, Huawei's Xinsheng Community released a picture with a sentence: There are no scars, where the skin is thick and rough, the hero has been suffering from ancient times. The picture is a picture of a warplane covered with bullet holes in World War II.
The United States has stepped up its containment of Chinese companies step by step, nothing more than to contain the rise of China. It not only requires the efforts of the country, but also the progress of companies and everyone, breaking through the technological blockade in the high-tech field!
Restraint is worse than self-help
According to the latest news released by SMIC, the National Integrated Circuit Foundation and other parties have agreed to inject US$2.25 billion into SMIC South! The contract has been signed and this capital injection has been made clear.
Under the pressure of the United States, SMIC has assumed the hope of the Chinese semiconductor industry. SMIC mastered the manufacture of 14nm process chips in a short time, and even after TSMC cut off the supply to Huawei, SMIC took on Huawei needs. According to the news released by SMIC years ago, the N+1 process it developed has finally reached the level of 7nm chips, and it is expected to be officially put into production by the end of 2020!
At the same time, the National Integrated Circuit Fund will also support China's local chip industry, focusing on chip manufacturing and equipment materials, chip design, packaging and testing and other industrial chain links, such as Ziguang Zhanrui, a company engaged in mobile communications and chip R&D and design.
Favorable to domestic polishing materials enterprises
According to the data, the first echelon of China's semiconductor materials industry is that some of the technical standards have reached the world's first-class level, and the local production lines have achieved medium and large-volume supply products, including CMP polishing materials, wet electronic chemicals, targets, packaging substrates and leads Partial packaging materials such as frames. Among them, CMP polishing materials are the rigid requirements of semiconductor manufacturing.
CMP polishing materials accounted for 7% of the cost of various materials required for wafer manufacturing, of which polishing liquid and polishing pad accounted for 49% and 33% of the polishing materials respectively. In the field of CMP polishing liquid, the country started late.
Beijing Guoruisheng MPO/MTP polishing pad
Under the current favorable conditions, domestic CMP polishing materials have gradually been localized.In the low-end field, Tianjin Jingling and Anyang Fangyuan and other companies have achieved localization, while in the high-end field such as semiconductor silicon wafers, domestic CMP slurry is still domestic Depends on imports. Only a few enterprises in my country have mastered some technologies, such as Guoruisheng and Anji Technology. Other leading companies with deep technical reserves are also gradually developing chip polishing materials in high-end fields.

flap disc manufacturer,aluminium oxide flap wheel,zirconia abrasive belt,fiberglass backing pads
Recently, the leading company in the coated abrasive industry, Golden Sun, said on the interactive platform that it will increase the research and development of new polishing materials.It has completed the establishment of projects and carried out process design for products that rely on imported abrasive polishing products such as chip polishing sheets and polishing fluids. Demonstration and market verification work.
The US blockade brought by Huawei's chip industry transfer and superposition of semiconductor demand dividends will benefit the upstream materials market, while technological iterations will continue to increase the polishing materials market. The huge domestic supply and demand gap brings huge replacement space and strong domestic replacement demand, which is good for polishing materials companies such as Guo Ruisheng and Golden Sun.
Henan Sanders Abrasives Co.,Ltd was founded in November 2016, is a professional manufacturer of emery cloth processing. Our company main products are: Radial Flap Disc,Flap Disc,Flap wheel,Flap Wheel with Shank,Abrasive Belt and Kinds of Fiberglass Backing Plate.With decades of technological innovation and honed, the company successfully developed and built Flap Wheel,Flap Disc production line and Fiberglass Backing Plate production line, successfully realized the large-scale production of abrasive polishing tools.
Our company sales network has been initially established throughout the countries and has been successfully exported to Europe, America, Southeast Asia and other regions. On the basis of guaranteeing the quality, with good reputation and good service, the company has won the extensive recognition of the colleagues in the industry.