In the sixth episode of the second season of "Breaking Bad", Lao Bai mentioned such a person-Howard Tracy Hall when teaching students. He is known as the father of man-made diamonds, but in the end he only received a $10 reward. Let's take a look.
When people struggled to fight for natural diamonds, in 1955 General Electric Company officially announced to the world that they invented the method of making diamonds.
Afterwards, it also eased the diamond battle while earning a lot of money.
Howard Tracy Hall, who was a hero behind the man-made diamonds at the time, was a patent clerk of the company and Howard Tracy Hall was snatched a patent by GE and missed the Nobel Prize.

flap disc manufacturer,aluminium oxide flap wheel,zirconia abrasive belt,fiberglass backing pads
The inventor who pioneered a multi-billion dollar industry only received a "reward" for a deposit of only $10.
On October 20, 1919, Hall was born in Ogden, Utah. After receiving B.S and M.S degrees in chemistry from Utah State University in 1943, he worked as a second lieutenant in the Navy for two years. He returned to university in 1946 and received his doctorate in 1948. Two months later, he went to work at the General Electric Research Institute in Schenectady, New York.
Dr. Hall, known as the father of man-made diamonds, died at home at the age of 88 on the morning of July 25, 2008.

flap disc manufacturer,aluminium oxide flap wheel,zirconia abrasive belt,fiberglass backing pads
Father of synthetic diamonds
In 1951, General Electric began experimenting with carbon-synthesized diamonds, and mobilized the physicists Francis Bundy and Herbert Strong of the Mechanical Research Department to participate in this research. General Electric's management recruited volunteers from chemists in the laboratory. Hall first signed up, and soon another chemist Robert Wentorf joined. Undoubtedly, the biggest achievement of Hall's research is the use of numerous piston and cylinder devices to obtain unique changes. When encountering the common problem of the piston and cylinder device-the failure of the connection between the cylinder side wall and the bottom rotary hole. Then he used horizontal thinking to remove the connecting hole at the bottom, and immediately two at the top. A device called "belt press" was born.
On the morning of December 16, 1954, Hall used his new carbon ribbon instrument to test under high pressure. When he opened the test block, a surprise appeared, and he found many tiny crystals shining. General Electric's later tests and repeated tests determined that carbon was successfully converted into diamond. Later, diamond production has continued to use Dr. Hall's belt press equipment.
On February 15, 1955, General Electric held a press conference and officially announced the successful synthesis of synthetic diamond. Then GE applied for a patent for synthetic diamond. Other related patent projects are carried out by others in the work team, but the Hall belt (U.S. Patent 2,941248) is one of the most practical applications. When the first batch of products comes out, this result will increase in value proportionally. For the future model of diamond products.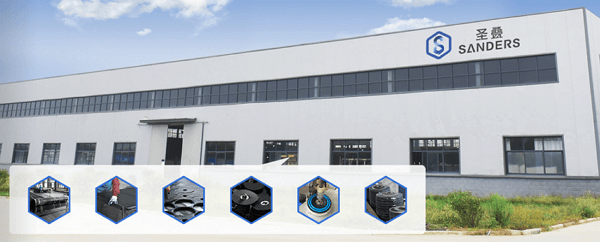 On February 14, 1955, the General Electric Company, using the momentum of Valentine's Day, announced that it had created the first man-made diamond, and it was widely publicized throughout the country. However, the publicity hinted that the diamond was made at the company's expensive cost, and perfectly avoided Hall and his dilapidated equipment. Even if you don't give Hall all the credit for business interests, you have to give a little reward to the inside! What is surprising is that Hall only received a deposit of 10 dollars. Looking at the dry "bonus", Hall yelled at the bastard. This time he was disheartened by the company and immediately chose to resign and change jobs. Soon after, he accepted an invitation from a university to become a professor of chemistry. Hall left GE in 1955 to become the director of the Brigham Young University Research Center. Over the next 30 years, he became a senior professor of chemistry at Brigham Young University and a mentor for many graduate students. During this period, he also invented the four-sided and cubic top presses to continue his research in the field of high pressure. In 1966, Hall and the school's two professors, Bill Pope and Duane Horton, began to synthesize large single crystals. Later, this project was carried out by Smith International, a company dedicated to the manufacture of diamonds in industrial applications. Based on Hall's achievements, many diamond production companies have appeared around the world; among them Novatek, US Synthetic and PreCorp, these companies are all from Utah.
Today, synthetic diamond products have been used in various fields of industry, and many people have benefited from it. This is largely due to Hall.
Regrettably, he independently built a complete set of high-voltage manufacturing system. If it is not because the patent is on the head of General Electric, it is entirely possible that he will be among the Nobel Prize winners based on this discovery.
But how can the life that Hall can still create after being suppressed and despised is not as gorgeous as the diamond he made?

flap disc manufacturer,aluminium oxide flap wheel,zirconia abrasive belt,fiberglass backing pads
Henan Sanders Abrasives Co.,Ltd was founded in November 2016, is a professional manufacturer of emery cloth processing. Our company main products are: Radial Flap Disc,Flap Disc,Flap wheel,Flap Wheel with Shank,Abrasive Belt and Kinds of Fiberglass Backing Plate.With decades of technological innovation and honed, the company successfully developed and built Flap Wheel,Flap Disc production line and Fiberglass Backing Plate production line, successfully realized the large-scale production of abrasive polishing tools.
Our company sales network has been initially established throughout the countries and has been successfully exported to Europe, America, Southeast Asia and other regions. On the basis of guaranteeing the quality, with good reputation and good service, the company has won the extensive recognition of the colleagues in the industry.