Sandblasting abrasive type and introduction
The sandblasted abrasive is refined from high-quality corundum using modern new and unique process technology. Sandblasted abrasive has the characteristics of short grinding time, high efficiency, good efficiency and low price. The product has moderate hardness, high toughness, good self-sharpness, low sand consumption, recycling and recycling, good smoothness of the grinding parts, stable chemical composition, wear resistance and acid and alkali resistance. It has the advantages of high hardness, large specific gravity, stable chemical properties and its unique self-sharpness. It is the first choice for abrasives for sandblasting. At the same time, it is the ideal material for sandblasting and rust cleaning of workpieces.
Brown corundum powder
The brown fused alumina powder is light brown and has high toughness, can withstand large pressure and has strong resistance to crushing. The brown corundum micropowder is made of brown corundum raw material by steam flow, crushing, sorting and chemical pickling. The brown corundum powder has the characteristics of uniform particle size, accuracy and high cleanliness. It is very suitable for the grinding of colored glass bulbs. Precision polishing, grinding, barreling or sand blasting, as well as high-grade refractory materials, precision casting shell materials, suitable for processing carbon steel, alloy steel, malleable iron, hard green steel and semiconductor materials, bonded abrasives.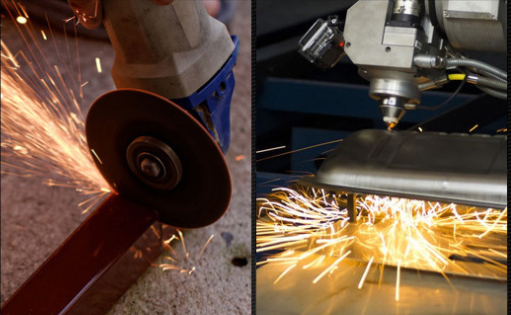 Sandblasting special corundum
Traffic voyage basic engineering: high-strength concrete wear-resistant layer of sand, SiC, also known as silicon carbide, such as ports, docks, bridge roads, airport runways. Pure is a colorless crystal. Density 3.06-3.20. The hardness is very high, about 9.5 degrees Mohs. Generally, it is a colorless powdery granule.
After grinding, it can be used as abrasive powder, which can be used to make polishing paper, and can also make the friction surface of grinding wheel and vermiculite. It is made of sand and an appropriate amount of carbon in an electric furnace to enhance heat. Natural corundum, also known as garnet, is a silicate mineral. Grinding materials made by hydraulic sorting, machining, screening and grading.
The production and use history has a long history. In ancient China, there were examples of the use of diamond grinding crystal glass and various jade.
The grinding power of natural corundum is slightly lower than that of white corundum in electric furnace, but it is strong and has the characteristics of a shell-like segment. Its advantage is that the smoothness of the grinding parts is high and the sand marks are few and shallow. The fine and uniform grinding surface improves the quality of the product and is unique to the emery.
Natural diamond has a short grinding time, high efficiency and low price, which can make up for the shortcomings of short life. Pure natural corundum is suitable for sandblasting, descaling, polishing and other purposes. Widely used in electronics, microelectronics, communications, computer room, optical, biochemical, pharmaceutical, food, printing, chemical, medical equipment, precision machinery, electroplating, plastic hardware, various painting workshops and automotive manufacturing industries.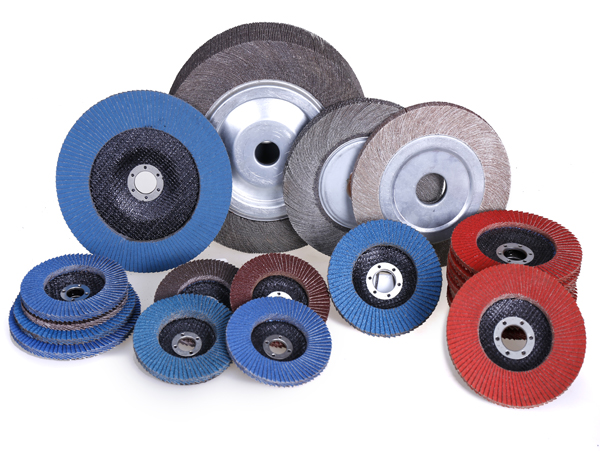 zirconia abrasive belt,aluminium flap disc,flap wheel factory,grinidng wheel
Garnet sand, garnet abrasive This product is made from Zhongtiaoshan natural high quality garnet mine and refined according to modern craftsmanship. The product is self-sharpening. The grinding effect is high. The sand consumption is low and the grinding condition is good. The abrasive The shell-like fracture, moderate hardness, good toughness and sharp corners, can form new edges and edges in the continuous crushing and classification, making it better than other abrasives.
It has the advantages of high hardness, large specific gravity, stable chemical properties and its unique self-sharpness, which makes it have the advantage that other abrasives and artificial abrasives are irreplaceable, and it is an ideal material for grinding and polishing glass bulbs. Monocrystalline silicon; Lens of the optical industry. Grinding of the lens on the printing plate, glass, crystal, ceramics, leather, stone, plastic nuclear pollution protection and electrical layer processing, can achieve good results; also sandblasting rust, manufacturing grinding wheel and High-precision sandpaper. Abrasive cloth. Grinding paste. Cutting sheet; ideal material for water cutting sand; due to large specific gravity. Chemically stable, water filtration medium, purified water source; due to its wear resistance, acid and alkali resistance, it is used for filling Agent manufacturing wear-resistant rubber. Wear-resistant plastic, non-slip paint and other new products; use it as cement filler, can be made into high-efficiency wear-resistant cement, is to build highways. Airline runway. Terminal. Hotel entrance. Parking lot. Stadium. Advanced materials such as wear-resistant floor and other high-grade buildings; with its micro-level products, applied to the surface of floor tiles. Can be made into "permanent" wear-resistant floor tiles, improve the wear resistance of floor tiles, anti-skid and strength.