If the workpiece is flat, you can choose the paper base coated abrasive tool, otherwise it can lead to bursting, disconnect, if the workpiece is curved, concave and convex, the cloth base coated abrasive tool should be selected. If the grinding pressure and tension are high, cloth base coated abrasive tools should also be selected.
The base paper
Base paper is the basis of supporting abrasive, its types are: paper, cloth, steel paper and cloth paper combined paper.
The paper class
The paper used in the manufacture of coated abrasives is durable, tough and suitable for hand and other sanding devices. Basically, paper is divided into four categories according to its area and weight: A is the lightest to F is the heaviest.
Wet grinding requirements, water resistant sandpaper is widely used, the sandpaper by waterproof resin sizing treatment, in the case of wet water, paper strength is unchanged. Lightweight paper coated sand is fine and often used for finishing. The medium thickness of the coated paper is coarse enough to be used for sanding halfway. The paper coated by weight paper from fine to coarse, mainly requires the strength of master and machine. The principle of light weight and weight paper is: heavy weight paper is two times the direct tension of light weight paper.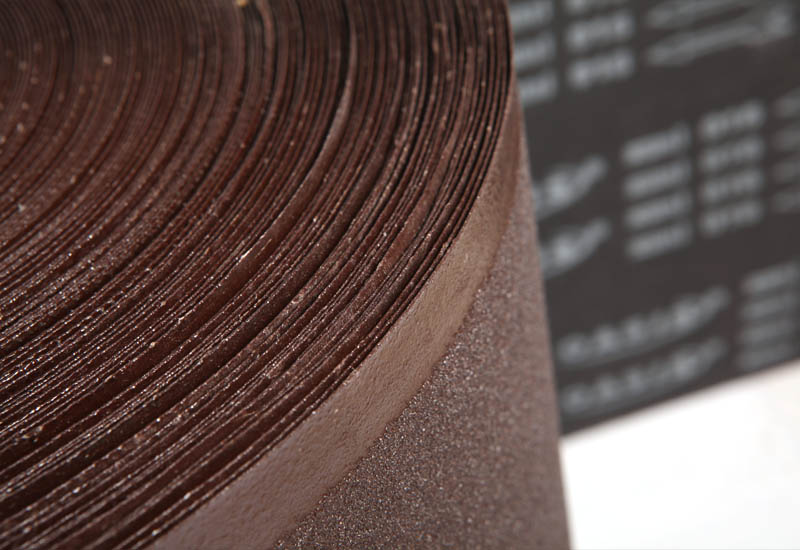 The base paper is divided into:
"A" wt70 g/m (GSM) lightweight and soft paper is mainly used by hand because of its softness to sand various irregular surfaces.
"C" wt120 g/m (GSM) is slightly heavier than "A" wt and can support thicker sandpaper.
"D" wt150 g/m (GSM) is slightly heavier than "C" wt, and can still be used by hand to support p80 and above.
"E" wt220 grams per square meter (GSM) intensity is better than "D" wt, flexibility is relatively poor, mainly used as machine sand, the strength of the base paper is not easy to burst.
"F" wt300 g/m (GSM) strength is better than "E" wt, use the same, the best tensile and tear strength.
Cloth base
The cloth base materials used in coated abrasive tools are mainly: cotton cloth, polyester fiber cloth, blended cloth. These cloth genes should be its material in weight, strength, softness have their own characteristics.
According to the arrangement, it can be divided into:
"J" wt twill, the softness is first-class, can be divided into the softness and the cloth base. Mainly as a fine and bending work polishing.
"X" wt thick twill, strong enough to support coarse sand, can be used for plane sanding.
"Y" wt thick polyester blended cloth is strong enough to support coarse grinding, heat resistance and strong grinding.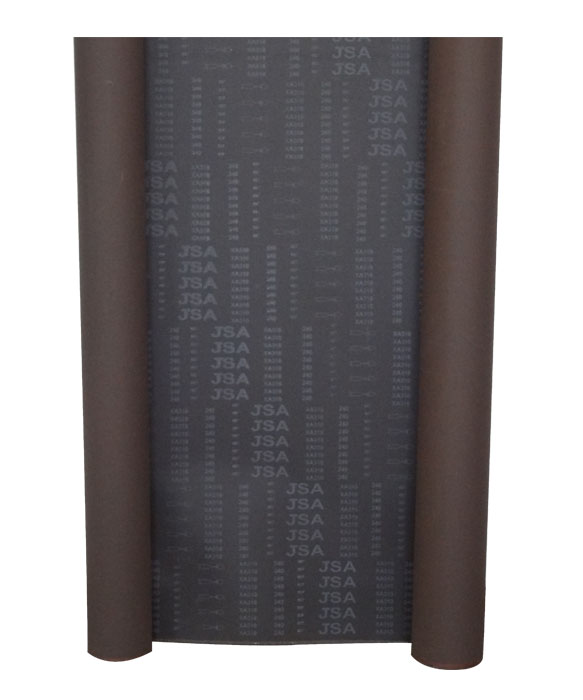 Rigid paper
Rigid paper is made of cotton fiber through rubber mixture hardened paper, strength, hardness and softness is better, mainly used as machine with coarse sand dish.
Mixed paper
It is made of high strength base paper and light cloth, mainly coated with coarse sand used for high-speed cylindrical rolling mill, such as floor grinding.
Attention
The quality of the base paper after grinding should be affected by the environment, so the suitable storage environment is crucial to coated abrasive tools. When the base paper absorbs moisture, the body loses strength, even after the dry, the base paper will become dry and crisp. Rigid paper base is particularly susceptible to dry weather and deformation. Choose the right coated abrasive tool, the right base paper is very important.