The machine tool is the basic equipment for processing and manufacturing all industrial equipment and the core department of the equipment manufacturing industry. Among them, high-end CNC machine tools for processing various precision and complex parts are the strategic highlands of the industry's technological frontiers and the competition of various industrial powers.
The current trends of the machine tool manufacturing industry at home and abroad are: precision (static accuracy and processing motion accuracy, thermal deformation/vibration monitoring and compensation, processing accuracy up to sub-micron level), high speed, compound (one-time clamping to complete all processes), intelligence (Fuse information and robot technology, perceive and analyze the processing status and environmental information and take countermeasures), green (energy saving and consumption reduction, noise and dust control, etc.). The concepts of Industry 4.0 strategy and intelligent manufacturing proposed by European countries have achieved phased breakthroughs. With the deepening of the intelligent concept, machine tools are developing towards personalized customization and comprehensive solutions.
The progress of modern machine tool technology is a necessary support for the development and progress of high-tech industries. my country's industrial scale has ranked first in the world, but it has not yet shed its big but not strong hat. One of the important shortcomings is the technical level and comprehensive competitiveness of the equipment manufacturing industry, which is not far behind that of the West. Especially in the machine tool industry as an "industrial mother machine", its technological gap has become a key obstacle for my country's manufacturing industry to move from big to strong. If my country is to raise the level of the industrial chain and truly become a manufacturing powerhouse, it must reverse this situation as soon as possible.
1. Development history of my country's machine tool industry
(1) The tortuous development period (1949-1999)
my country's machine tool manufacturing industry is based on the beginning of New China, starting from a blank. During the "One Five" period, a group of key machine tool enterprises (including 18 machine tool factories, 4 tool factories, and 2 grinding wheel factories) were established under the unified leadership of the national industrial departments. On this basis, various localities have successively built local affiliated machine tool factories, forming a considerable scale to meet the needs of domestic industrial development at that time. At the same time, a number of subordinate comprehensive research institutes for machine tools (Dalian Combined Machine Tool Institute, Beijing Machine Tool Institute, Jinan Casting and Forging Institute, Chengdu Tool Institute, Zhengzhou Abrasives and Abrasives Institute, Guangzhou Machine Tool Institute) , Suzhou Electric Processing Institute, and the Sixth Institute of Zhengzhou), and 37 professional institutes and enterprise design departments for the entire industry ("Class II Institute"), forming a complete supporting industry scientific research and technology research and development system.
In the 1960s and 1970s, in order to break through the technical blockade of foreign countries and solve the urgent needs of cutting-edge industries, the country set up a leading group to coordinate with relevant ministries and commissions, deploy national forces, organized several machine tool technical breakthroughs, and formed a large number of achievements, including various models. Precision machine tools, key parts and related testing instruments have shortened the gap with foreign countries.
At the beginning of the reform and opening up, my country's CNC technology began, and domestic machine tool products still stay in the traditional manual operation technology. In order to shorten the gap between China and foreign countries, on the one hand, we have vigorously introduced technologies and joint ventures and cooperation. At the same time, the country has continuously organized several times of technology control and achieved some achievements. However, due to various reasons, the industry's numerical control industrialization progress is slow. By the end of the 20th century, the numerical control rate of the output value of the machine tool industry was only about 20%.
In 1985, all enterprises affiliated to the former Ministry of Machinery were decentralized. In the early 1990s, my country took the lead in greatly reducing import tariffs and liberalizing import restrictions in the field of machine tool products, and subsequently relaxed market access for foreign-funded enterprises. At that time, most of the domestic machine tool companies were state-owned enterprises, and they were still very unsuitable for the market environment. In addition, the industry concentration was low and the industry management function was weakened. Under the impact of a large number of imported machine tools, it caused the collapse of my country's machine tool companies and the layoffs of employees.
Since the reform of the scientific and technological system started in 1999, all research institutes under the Ministry of Machinery have been transformed into enterprises, and the research capabilities of common technologies serving the entire industry have been weakened. The existing industry's technological innovation power is mainly the R&D institutions to which the backbone enterprises belong.
(2) The period of rapid growth (2001-2011)
From 2001 to 2011, driven by the rapid growth of my country's economy, the output value of the machine tool industry increased 10 times in 10 years, and the profit increased by 22 times. The average annual compound growth rate was 24.8% and 33.2%. In 2011, the output value of domestic metal processing machine tools reached 28.3 billion US dollars (including 19.8 billion gold-cutting machine tools and 9.3 billion forming machine tools). The output of metal cutting machine tools increased from 177,000 in 2000 to 887,000 in 2011. my country has become the largest consumer of machine tools (2003) and the largest manufacturing country (2009), with machine tool consumption and total output accounting for about 1/3 and 1/4 of the world respectively.
While the output and demand are expanding, the domestic CNC machine tool technology has been popularized. By 2016, both the NC rate of machine tool industry output and the NC rate of machine tool consumption reached about 80%, which was a major achievement in the industry. Among them, the state has implemented an important role in the implementation of the value-added tax policy for CNC machine tools (1999-2008).
(3) Overcapacity period (2012 to present)
Since 2012, as the economic growth has slowed and investment has been sluggish, machine tool market demand has decreased significantly. The production and sales of the domestic machine tool industry are declining year by year (with a slight rebound in 2014 and 2017), and a large number of enterprises are in trouble. Especially in the previous period of rapid growth, enterprises of various ownerships have invested in production expansion, resulting in the rapid expansion of production capacity of batch-type low-end machine tools, the sharp increase in corporate debt, and weakened the ability to resist risks.
According to data from the National Bureau of Statistics, in the first half of 2019, the operating income of enterprises above the designated size in the entire industry decreased by 2.3% year-on-year (33% of the key gold-cutting enterprises contacted by the association), and profits fell by 21% (the loss of key gold-cutting enterprises was about 40%) ). Especially in the field of low-end products, overcapacity is serious, companies compete for price competition, raw material and labor costs rise, taxes are heavy, financing is difficult, and industry losses remain high.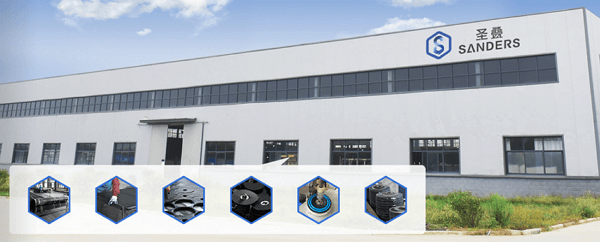 From the perspective of product structure, metal cutting machine tools have fallen significantly, especially the market demand for key heavy-duty machine tool companies has dropped to about 20% in normal years. In the past two years, as the industry leader, Dalian Machine Tool and Shenyang Machine Tool have successively gone bankrupt and reorganized. The decline of metal forming machine tools is relatively small. In several years, thanks to the pull of the automotive and consumer electronics markets, there has been a slight increase, and it has fallen again since 2015.
2. Development overview and characteristics of my country's machine tool industry
At present, in my country's machine tool industry, private enterprises have occupied the dominant position. The proportion of state-owned enterprises in the output value of the whole industry has dropped from 25% in 2008 to about 10% at present, and the proportion of private enterprises has increased from 60% to nearly 80%.
At present, there are 5,547 enterprises above designated size in the industry (782 metal cutting machine tools and 540 metal forming machine tools). According to 2016 data, among the gold-cutting machine tool enterprises above designated size, the main business income of state-owned and collective, private, and foreign-funded enterprises is 18:69:11, and the profit is -12:97:13. However, according to the industry association, in recent years, in order to meet the needs of the upgrade of China's machine tool market and the expansion of the high-end machine tool market, foreign-funded enterprises continue to increase the scale and number of investments in China. The current share of foreign companies in China's machine tool market is definitely far higher At 11%.
(2) Industry development characteristics
1. Supply does not adapt to changes in demand structure
While the machine tool market is sluggish, the characteristics of the demand structure upgrade are becoming increasingly obvious. The demand for traditional batch and general-purpose products has declined, and the demand for small batch and customized machine tool products has increased; the demand for stand-alone machines has decreased, and the demand for automated complete sets of equipment has increased; and the functions, performance, and reliability of general-purpose stand-alone products have been proposed. Higher requirements.
In order to adapt to market changes, many machine tool companies in Western countries have begun to transform from focusing on mass production of certain types of machine tool products (such as turning and milling) to focusing on market segmentation, user process characteristics and processing performance requirements (such as automotive power Cheng, consumer electronics, etc.) to provide complete solutions. The original advantage of Chinese enterprises is that large-scale manufacturing of general-purpose stand-alone products is not suitable for changes in market demand, and the corresponding supply capacity is insufficient. The task of industrial transformation and upgrading is imminent.
2. Industry competition structure presents a situation of "high-end failure, mid-range competition, low-end civil war"
The technical level of the machine tool industry can be roughly divided into three grades: high, middle and low.
With the improvement of the level of my country's machine tool industry, domestic low-end machine tools and the matching CNC systems and functional components can be basically solved by domestic enterprises, occupying more than 80% of the market. The technical threshold in this field is lowered, and the matching parts are easy to buy, which leads to a large number of private enterprises entering this field. Among them, a large number of general-purpose stand-alone products with strong homogeneity are in excess.
The mid-range CNC machine tool market is the main competition for Chinese and foreign machine tool companies. The main competitors are machine tool companies in Taiwan and South Korea. The market share of domestic mid-range machine tools is about 60%, and the CNC system is less than 50% (as the technology matures, the market share may gradually expand). Guangzhou CNC is the largest manufacturer of low-end CNC systems in China.
The users of high-end metal cutting machine tools are concentrated in aerospace, car engines and gearboxes, as well as high-precision cutting fields such as nuclear energy and micro-machinery. High-end machine tools need to have many advanced performances such as high reliability and ultra-precision machining, which is the most strategic part of the industry, although it only accounts for 10% to 20% of the output value of the entire industry. The domestic high-end CNC machine tool market has been monopolized by European and Japanese companies for a long time (for example, Germany GROB accounts for more than 70% of China's car engine block/cylinder head processing), and the import dependence is more than 90%.
In recent years, through the implementation of the national "04 special project", domestic enterprises have been able to supply high-end machine tool equipment for power generation equipment and ship production. The precision CNC stamping production line (used for car body processing) produced by Jinan No. 2 Machine Tool has been highly recognized by domestic car manufacturers (including joint ventures and domestic companies), and it has entered the North American market, which is a prominent highlight.
3. Some machine tool companies are increasingly paying attention to high-end technological innovation

flap disc manufacturer,aluminium oxide flap wheel,zirconia abrasive belt,fiberglass backing pads
In the general depression of the market, some machine tool companies attach importance to high-end technological innovation, accelerate transformation and upgrading, and start to emerge, such as the municipal state-owned enterprise Jinan No. 2 machine tool, which focuses on stamping equipment and gantry milling machines. Ji Er has been focusing on digestion and absorption and technological innovation for a long time, implements scientific management, conducts R&D and design on the basis of close communication and interaction with users, and refines its products. Now Jiji has occupied 80% of the domestic car stamping line market. It once defeated Schuler of Germany with its superior performance, won the bulk orders of mainstream North American auto companies, and entered the first square array of the world's complete sets of automated forging equipment manufacturers. ; Another example is the private enterprise Dalian Koyo (and its subsidiary Kede Technology), which started from the CNC system and has been committed to system innovation in the entire technology chain and industrial chain for many years. Now has the R & D and production capacity of high-end CNC machine tools, systems and various functional components, forming a professional R & D team and a complete production and sales system. Its high-end machining center has been adopted by the aerospace department, and the products have been exported to Germany. In addition, there are enterprises such as Beijing Jingdiao, Ningjiang Machine Tool, Guangzhou CNC, and Huazhong CNC. These emerging enterprises are the positive forces for the transformation and upgrading of my country's machine tool industry. Their common feature is that they have the right business direction, insist on long-term subdivision and deep cultivation, concentrate on technology research and development, have good product quality and stable performance, and pay attention to customers' personalized product needs and services. It is foreseeable that among them there will be a group of backbone enterprises of "leading" and "hidden champion" of Chinese machine tools.
3. Existing structural problems in my country's machine tool industry
(1) Strong competition from multinational companies, difficult for domestic companies to upgrade
Western machine tool transnational corporations regard the Chinese market as a strategic battleground. In the past 20 years, more than 100 manufacturers such as Germany, Japan and South Korea have invested in setting up factories (SKD) and establishing sales points in my country. European and Japanese companies are mainly in the mid- to high-end market, and general-purpose machine tools such as South Korea directly compete with domestic mainstream models. Foreign-funded enterprises have been cultivating in the Chinese market for many years, enjoying various preferential policies, establishing extensive network relationships, and attracting talents with high salaries. The orders for medium and high-end machine tools of large domestic enterprises and military enterprises are basically monopolized by foreign companies. A group of powerful multinational companies, while taking advantage of the difficulties of domestic enterprises, attempted to control large-scale backbone enterprises in my country. For example, after Dalian Machine Tool went bankrupt, only Dalian Koyo insisted. Mazak, INDEX, GROB, THK and other wholly foreign-owned enterprises gather to build factories in the Dalian High-tech Zone, recruiting high-quality talents of the original Dalian machine tools. After the brain drain, it will be very difficult for enterprises to recover; Shanghai, Nanjing, and Wuxi used to have a good foundation for machine tool manufacturing, but these factories are now closed or barely maintained. In recent years, Schuler and other German companies went to Taicang, Jiangsu to build factories, and merged with local companies such as Jinfangyuan and Yangding, which caused a huge threat to Jinan Second Machine Tool.
The problems generally reflected by domestic machine tool companies are: corporate tax burden, thin profits (high-profit market with high profits are in the hands of foreign companies), tight R&D funds, low employee treatment, and difficult personnel stability. R&D of high-end products involves basic theoretical research and overcoming important technical bottlenecks, as well as feeling insufficient funds. In spite of this, for the consideration of the industry and its long-term development, many companies have overcome their difficulties and insisted on technological research and development, but new products developed independently have been suppressed by competitive competitors. Therefore, independent research and development only serves as a "knock-knocker" to remove import barriers, and it is difficult for enterprises that undertake national tasks to obtain mass production opportunities.
A major difficulty in independent research and development is that domestic users have formed a dependence on foreign high-end products and are reluctant to purchase domestic machine tool products. The reason is that the cost of the workpiece is expensive, and the enterprise should not be responsible for ensuring normal operation and efficiency. However, if the new technologies and new products of domestic enterprises cannot be used, verified, improved, and finalized, they cannot be mass-produced, let alone cost-competitive, and there is no way for industrial upgrading.
(2) Unbalanced industry structure
The situation of "high-end failure, mid-range competition, and low-end civil war" presented by the domestic machine tool market is an external manifestation of the structural imbalance in the industry. Enterprises scattered in various provinces and cities are dominated by market forces, chasing the current profit hot spots. Some homogenizations are serious, and some have long-term gaps. For example, around 2006, there were a lot of heavy machine tools, a large amount of private capital invested in low-end machine tools, and in 2013, they competed for drilling and tapping machines for 3C product processing, which caused serious waste. On the other hand, no one is interested in important and urgently needed but difficult product areas (such as functional parts and components).
my country's machine tool industry has a long history of such problems as "emphasis on the main engine and supporting equipment, quantity and quality, and "face" and foundation", as well as the lack of specialized division of labor and the "big and complete" enterprise. As early as 30 years ago, the machine tool leadership clamored for the development of a "specialized, small giant" type enterprise, but it has not changed much until today. A high degree of professional division of labor should be the product of the full development of the industrial market, which requires further improvement of the industrial ecological environment and corresponding policy support.
As a "tool" sector, the machine tool industry has a limited scale, and it is usually produced in many varieties and small batches. It must not be a "GDP hero". The added value of the machine tool industry in Germany and Japan does not exceed 0.3% of GDP. Machine tool companies in many of us are not "waiting to see" by the government, or are urged to expand their scale, leading to today's dilemma.
The crux of the problem is to correct the relationship between market mechanisms and government functions. Most companies can't escape the limitations of their own strength, vision and surrounding environment, and local governments are limited by their work goals and have no time to take into account the long-term interests of an industry.