The graphite resources in Brazil and China are large and excellent. At present, there are 4 graphite mines in Pinghe, Jianshan, Miaoping and Wujiawan. The amount of graphite ore in Pinghe and Jianshan has reached 83.375 million tons. Experts predict that the prospective reserves of graphite ore in Bazhong will be more than 300 million tons. The average grade of Pinghe Mining Area is 13.99%, which is the highest grade of proven graphite mines in China, and the average grade of Jianshan and Miaoping Mining Areas is also at the upper middle level in China. Most graphite mines have bare surface or shallow surface and are easy to mine. The type of graphite is mainly crystalline medium and fine scales, which is suitable for the development of industries such as natural graphite anode materials for lithium batteries and advanced carbon materials for graphene.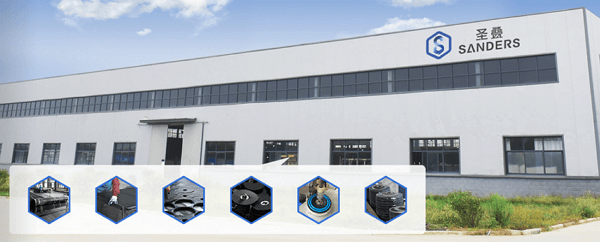 "National Mineral Resources Planning (2016-2020)" specifies that Pakistan and China are one of 103 energy resource bases and 267 national planned mining areas to be built during the "13th Five-Year Plan" period; "Development of advanced carbon materials industry such as graphene in Sichuan Province" "Guide (2017-2025)" specifies that Pakistan and China are advanced carbon material production bases; "Sichuan Province Regional Industry Layout Guidelines (2018 Version)" specifies that advanced carbon materials industry is the key layout industry and key development areas of Pakistan and China, and supports the construction of graphite in Pakistan and China New material industry base.
In recent years, the municipal party committee and the municipal government have attached great importance to the development of new graphite materials industry, planning to build a new energy new material industrial park of 15.35 square kilometers in Zengkou Town, Bazhou District. The detailed planning of the park has been approved by the municipal government and related construction of the park has been initiated jobs. Developed "Bazhong City Graphite Industry Development Plan (2016-2025)" and "Bazhong City Accelerate the Construction of New Energy and New Material Industrial Park and Graphite Resources Development Work Plan". Established Qinba Graphite Industry Development Research Center, is preparing to build graphite product quality inspection and testing center, hire academicians such as Chinese Academy of Sciences Cheng Huiming, Harbin Institute of Technology Han Jiecai as scientific and technological consultants, establish strategic cooperation relationship with China International Graphene Resources Industry Alliance, and Shanghai Jiaotong University , Southwest Jiaotong University and other universities reached a scientific and technological cooperation relationship to strengthen the development of graphite industry technology support. The Leading Group for Graphite New Material Industry Development Promotion, the Graphite Resources Development and Park Construction Working Group, and the Industry Cultivation and Enterprise Service Working Group have been established. Sichuan Luqiao Group and other companies have been introduced to participate in the development of graphite mineral resources in Bazhong, and strive to create a national advanced carbon Material industry base.

flap disc manufacturer,aluminium oxide flap wheel,zirconia abrasive belt,fiberglass backing pads
The Provincial People's Congress representative and the director of the Municipal Development and Reform Commission suggested to Chuanzhong that the provincial government, referring to the previous practice of supporting the construction of the Panxi Vanadium and Titanium Industry Base, coordinated and promoted the inclusion of the Bazhong Graphite New Material Industry in relevant national and provincial plans and the construction of the Chengdu-Chongqing Shuangcheng Economic Circle Major industrial layout, and support in the construction of industrial parks, industrial policy tilts, industrial fund preparation, etc., and strive to build Pakistan into an important national advanced carbon materials industrial base.
Henan Sanders Abrasives Co.,Ltd was founded in November 2016, is a professional manufacturer of emery cloth processing. Our company main products are: Radial Flap Disc,Flap Disc,Flap wheel,Flap Wheel with Shank,Abrasive Belt and Kinds of Fiberglass Backing Plate.With decades of technological innovation and honed, the company successfully developed and built Flap Wheel,Flap Disc production line and Fiberglass Backing Plate production line, successfully realized the large-scale production of abrasive polishing tools.
Our company sales network has been initially established throughout the countries and has been successfully exported to Europe, America, Southeast Asia and other regions. On the basis of guaranteeing the quality, with good reputation and good service, the company has won the extensive recognition of the colleagues in the industry.