With the development of information technology and the advent of the 5G era, the pace of Internet of Everything is constantly accelerating, and electronic products are gradually developing in the direction of intelligence, multi-function, thinness and so on.
In the process of increasing performance of electronic products, the volume of integrated circuit chips and electronic components has continued to shrink. The continuous improvement of high-density integrated assembly technology has led to a sharp increase in power consumption and heat generation. Heat dissipation has become a key bottleneck restricting the development of related industries . Among thermal management materials, diamond/metal matrix composites have attracted wide attention due to their excellent thermal conductivity and low thermal expansion coefficient.
At present, the main research ideas at home and abroad are to increase the content of diamond particles and improve the diamond particle/metal composite interface, which have achieved good results. However, the diamond particles (thermal conductivity ~ 2200W/mK) in this kind of composite structure is like a thermal conduction island connected by a metal (Al~237W/mK, Cu~398W/mK), which increases the number of two-phase interfaces, It is also difficult to produce synergy, making it difficult for diamond's excellent thermal conductivity to be fully exerted.

flap disc manufacturer,aluminium oxide flap wheel,zirconia abrasive belt,fiberglass backing pads
The diamond team of Central South University has been committed to building a continuous diamond network skeleton in the composite material, turning high thermal conduction islands into high thermal conduction channels. The specific research ideas are: using foam metal as a substrate, using chemical vapor deposition technology to prepare a high-quality three-dimensional continuous network diamond skeleton, and then using gas pressure infiltration technology to compound with the metal, so that diamond and metal form a network interpenetrating structure, study its macro The mechanism of the microstructure and interface on the thermal conductivity of the composite material reveals the effect of the formation of continuous thermal conduction channels on the diamond's thermal conductivity in the composite material, providing theoretical and experimental basis for the design and preparation of high thermal conductivity diamond/metal matrix composites .
In recent years, the diamond team of Central South University has been committed to successfully preparing high-quality three-dimensional continuous network diamonds by optimizing the temperature and atmosphere fields in the chemical vapor deposition process, and centering on its applications in advanced thermal management materials, organic wastewater treatment, and biosensors. Conducted a series of studies, successively in Applied Catalysis B: Environmental 245 (2019) 420-427, Applied Energy 233-234 (2019) 208-219 (ESI highly cited paper), Materials & Design 156 (2018) 32-41, etc. Related research progress has been published in international journals.
"The new high thermal conductivity composite phase change material-the global leader in high-performance electronic temperature control" won the "Gold Award" in the 5th China "Internet +" College Students Innovation and Entrepreneurship Competition, and was ranked first in the creative group of the main track of the higher education. 1. (This contest is co-sponsored by 12 central ministries and commissions such as the Ministry of Education, Development and Reform Commission, Ministry of Industry and Information Technology, and the People's Government of Zhejiang Province. A total of 4.57 million college students and 1.09 million teams from 124 countries and regions on five continents signed up for the competition. The number of projects and students is close to the sum of the previous four competitions).

flap disc manufacturer,aluminium oxide flap wheel,zirconia abrasive belt,fiberglass backing pads
The diamond team of Central South University recently combined three-dimensional continuous network diamond with metal aluminum through gas pressure infiltration technology, and built a three-dimensional continuous network diamond fast heat conduction channel in the aluminum matrix. In the case of a composite material with a diamond volume fraction of only 4.6 vol.%, the heat conduction rate during heating and cooling is significantly stronger than that of pure aluminum and pure copper. The thermal conductivity of the composite material is 315.7 W/mK, which is 54% higher than that of pure aluminum, and the unit volume fraction of diamond reinforcement contributes much more to the thermal conductivity of the composite material (heat conduction efficiency) than the traditional particle configuration diamond reinforcement Of aluminum-based composite materials.
The research results are published in the title of "Construction of 3D interconnected diamond networks in Al-matrix composite for high-efficiency thermal management" in the international authoritative journal Chemical Engineering Journal 380 (2020) 122551. Zhang Long, a 2016 doctoral student at Central South University, is the first author, and Associate Professor Wei Qiuping, Associate Researcher Ma Li, and Professor Zhou Kechao are co-corresponding authors. The research work was supported by independent research projects of the National Key Research and Development Project, the National Natural Science Foundation of China and the State Key Laboratory of Powder Metallurgy.
In addition to its valuable aesthetic value as a diamond, diamond also has a series of excellent physical and chemical properties, including the highest hardness, elastic modulus, extremely high breakdown field strength, thermal conductivity, carrier mobility, and Low linear expansion coefficient, friction coefficient, wide band gap, optical transmittance, very good chemical stability and biocompatibility, pure diamond is a good insulator, and it can become a good semiconductor even after doping Becoming a superconductor, the integration of these excellent properties makes diamond the most scientific and artistically valuable solid in nature.

flap disc manufacturer,aluminium oxide flap wheel,zirconia abrasive belt,fiberglass backing pads
The chemical vapor deposition (CVD) synthetic diamond has made a huge breakthrough in the past 40 years, making it possible for CVD diamond to achieve marketization, industrialization, and scale in the near future. At the same time, engineers and designers all over the world It has actively explored and tapped the potential application value of CVD diamond, and has made good progress in many fields such as medical diagnosis, electrochemical sensing, water treatment, radiation detection, high-power devices, acoustic devices, magnetic measurement, and new lasers. .
The research work of the diamond team of Central South University on three-dimensional continuous network diamond will provide new ideas for the application of diamond in the fields of thermal management of electronic packaging, electrochemical oxidation, electrochemical synthesis and electrochemical analysis.
Link to the paper: http://libdb.csu.edu.cn/rwt/SCI/https/P75YPLUUMNVXK5UDMWTGT6UFMN4C6Z5QNF/science/article/pii/S1385894719319540?via%3Dihub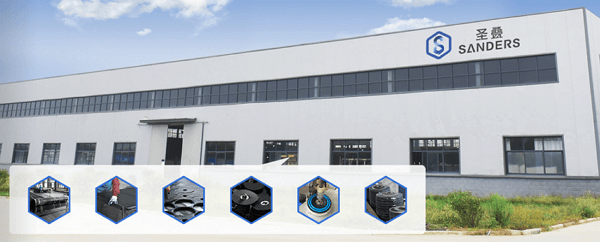 Henan Sanders Abrasives Co.,Ltd was founded in November 2016, is a professional manufacturer of emery cloth processing. Our company main products are: Radial Flap Disc,Flap Disc,Flap wheel,Flap Wheel with Shank,Abrasive Belt and Kinds of Fiberglass Backing Plate.With decades of technological innovation and honed, the company successfully developed and built Flap Wheel,Flap Disc production line and Fiberglass Backing Plate production line, successfully realized the large-scale production of abrasive polishing tools.
Our company sales network has been initially established throughout the countries and has been successfully exported to Europe, America, Southeast Asia and other regions. On the basis of guaranteeing the quality, with good reputation and good service, the company has won the extensive recognition of the colleagues in the industry.