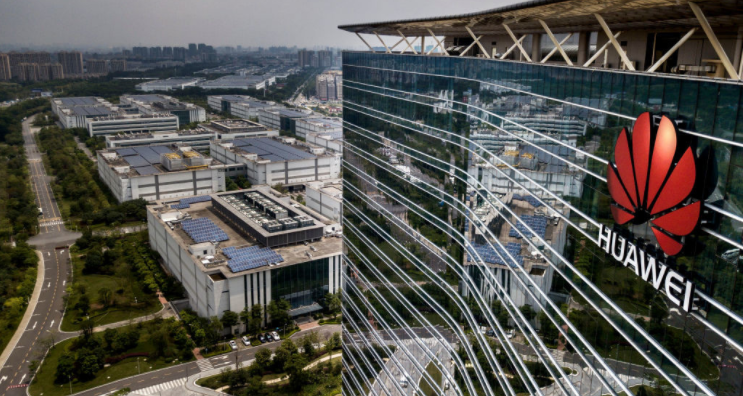 It should now be clear that the war with China is not limited to the trade war—that it is open to other types of wars. Wednesday's actions by the Trump administration show that cutting off items that are needed by the other country ("sanctions") is now on the table so that we must imagine all the ways that might occur and assign them probabilities and assess their implications for companies, markets, and economies. We also must imagine the other types of wars (e.g., capital, military, etc.) that might be brought to bear on the US-China confrontation over the near term and over the longer term.
Below I provide some detail on new ways the US is exploring increased control and oversight over export-sensitive technologies and foreign-inbound investment, which highlights some of the ways the war with China is moving beyond just a trade war. Additionally, other ways—such as limiting Chinese access to education and employment—are being considered.
What Items Might Be Export-Controlled
The Department of Commerce is examining 14 categories of "foundational and emerging" technologies that can potentially be made subject to heightened export controls as part of a new rule making (that promulgates the Export Control Reform Act [ECRA])—some of these have explicit military applications (e.g., adaptive camouflage), but many others have civilian applications (e.g., AI, biotech, robotics).
Commerce has said it will evaluate inclusion of technologies on the export-control list according to three additional factors: i) the development of emerging and foundational technologies in foreign countries; ii) the effect export controls may have on the development of such technologies in the United States; and iii) the effectiveness of export controls in limiting the proliferation of emerging and foundational technologies in foreign countries.
It is worth keeping in mind that ECRA is one of two provisions of the recently enacted National Defense Authorization Act (NDAA) that strengthens US government oversight not only over exports of technology deemed to have national security implications, but also over foreign-inbound investment (Foreign Investment Risk Review Modernization Act [FIRRMA])—in particular when the counterparty is a national of a strategic competitor, e.g., China, Russia.
Unlike prior administrations, the Trump administration has indicated it has a broader interpretation of national security, to include future economic prosperity and "critical technology leadership."
Significantly, the new "foundational and emerging" technology categories defined by the Department of Commerce under ECRA will also affect the future scope of investment screening for the Committee on Foreign Investment in the United States (CFIUS). FIRRMA, the legislation strengthening CFIUS, adds these new technology categories to the list of "critical technologies" subject to CFIUS review and makes these reviews mandatory. CFIUS is beginning a "pilot program" that will apply the expanded powers and provisions under FIRRMA to a select range of "critical technologies" in specific industries—these include aircraft manufacturing, petrochemical manufacturing, and semiconductors, among other categories.
The types of non-controlling investments by foreign persons that are covered by the pilot program are those that would give the foreign investor:
Access to any material non-public technical information in the possession of the pilot program US business;
Membership or observer rights on the board of directors or equivalent governing body of the pilot program US business or the right to nominate an individual to a position on the board of directors or equivalent governing body of the pilot program US business; or
Any involvement, other than through voting of shares, in substantive decision making of the pilot program US business regarding the use, development, acquisition, or release of critical technology.
The Full List of "Representative Technology Categories" under Consideration by the Bureau of Industry and Security
The representative general categories of technology for which Commerce currently seeks to determine whether there are specific emerging technologies that are essential to the national security of the United States include:
Biotechnology, such as:
Nanobiology;
Synthetic biology;
Genomic and genetic engineering; or
Neurotech.
Artificial intelligence (AI) and machine learning technology, such as:
Neural networks and deep learning (e.g., brain modeling, time series prediction, classification);
Evolution and genetic computation (e.g., genetic algorithms, genetic programming);
Reinforcement learning;
Computer vision (e.g., object recognition, image understanding);
Expert systems (e.g., decision support systems, teaching systems);
Speech and audio processing (e.g., speech recognition and production);
Natural language processing (e.g., machine translation);
Planning (e.g., scheduling, game playing);
Audio and video manipulation technologies (e.g., voice cloning, deepfakes);
AI cloud technologies; or
AI chipsets.
Position, Navigation, and Timing (PNT) technology.
Microprocessor technology, such as:
Systems-on-Chip (SoC); or
Stacked Memory on Chip.
Advanced computing technology, such as:
Memory-centric logic.
Data analytics technology, such as:
Visualization;
Automated analysis algorithms; or
Context-aware computing.
Quantum information and sensing technology, such as:
Quantum computing;
Quantum encryption; or
Quantum sensing.
Logistics technology, such as:
Mobile electric power;
Modeling and simulation;
Total asset visibility; or
Distribution-Based Logistics Systems (DBLS).
Additive manufacturing (e.g., 3D printing).
Robotics, such as:
Micro-drone and micro-robotic systems;
Swarming technology;
Self-assembling robots;
Molecular robotics;
Robot compilers; or
Smart Dust.
Brain-computer interfaces, such as:
Neural-controlled interfaces;
Mind-machine interfaces;
Direct neural interfaces; or
Brain-machine interfaces.
Hypersonics, such as:
Flight control algorithms;
Propulsion technologies;
Thermal protection systems; or
Specialized materials (for structures, sensors, etc.).
Advanced materials, such as:
Adaptive camouflage;
Functional textiles (e.g., advanced fiber and fabric technology); or
Biomaterials.
Advanced surveillance technologies, such as:
Faceprint and voiceprint technologies.
The article from linkin Ray Dalio's page