Zhang Cunsheng, Chief Engineer of Henan Power Diamond Co., Ltd., "Top Ten Craftsmen of Shangqiu City", and delegate of the 13th People's Congress of Henan Province. Zhang Cunsheng is engaged in the research and development of superhard materials. He has witnessed the transformation and upgrading of Power Diamond from a single abrasive industrial-grade diamond to jewelry and high-end electronics. He developed a special octahedral diamond (for IC chips) to fill the technical gap in this field at home and abroad, and has a number of national invention patents.
White diamonds are currently the most marketable high-end products in the diamond industry chain, and the synthesis technology of large-grain white diamonds of more than 3 carats has been monopolized by foreign countries. Mastering this synthesis technology is one thing Zhang Cunsheng is determined to do. It is the normal state of Zhang Cunsheng's scientific research work to spend more than 8 hours a day in the production workshop. Although the company only arranged staff on duty during the epidemic, Zhang Cunsheng told the supervisor that he could not leave the R & D workshop anyway.

super-thin cutting sheet,super thin cutting disc,cutting wheel
In this way, Zhang Cunsheng, who stayed at the forefront of scientific and technological research and development during the epidemic, achieved more breakthroughs in white diamond synthesis and industrial-grade diamond process upgrades through more than two months of efforts. The 5 carat white diamond synthesis technology was mastered by Zhang Cunsheng. , Allowing Power Diamond to gain market initiative.
Zhang Cunsheng said that the super-hard material industry has relatively high requirements for innovation, and the product replacement is also very fast, so he cannot stop the pace of R & D and innovation during the epidemic. "Now market products generally require more than 3 carats, and the new 5 carat technology is a symbol of our company's technology and is also a demand for subsequent market consumption."

super-thin cutting sheet,super thin cutting disc,cutting wheel
Due to the tight supply of production raw materials during the epidemic, Zhang Cunsheng decided to improve the industrial-grade diamond production technology and independently develop new pressure-resistant insulation materials and accessories to reduce upstream supply pressure and ensure stable downstream supply.
Zhang Cunsheng said: "From the current situation, the product synthesis quality can be improved by about 15%. This effect is very good; in addition, according to market changes, our production ratio has been adjusted accordingly. Currently, the production structure is adjusted to adjust the production capacity. , Adjusted by about 30%, which advantageously provides a solid guarantee for the downstream enterprises to resume production. "

super-thin cutting sheet,super thin cutting disc,cutting wheel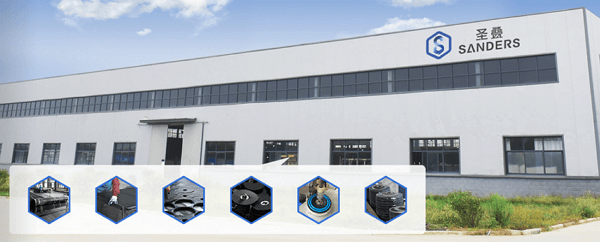 The scientific research work is a protracted battle. The diamond superhard material industry in Zhecheng County has formed a full-chain development industrial pattern from single crystal synthesis, micropowder processing, product production to diamond cultivation, cultivating and introducing 63 enterprises above designated size, with an annual output of single crystals. 2.5 billion carats, 1 million carats of artificial diamonds; annual production of 5.8 billion carats of fine powder, production and export of fine powder account for 70% and 50% of the country respectively; annual production of 15 million sets of products, reaching more than 180 varieties in 9 series, was It is recognized as a national high-tech industrialization base for superhard materials and products.
The continuous expansion of production scale, the continuous improvement of the industrial chain, and the continuous improvement of economic benefits have made Zhecheng occupy a dominant position in the national diamond field and become a veritable "Chinese diamond capital". Behind this time and time again and again and again and again and again and again and again and again and again, it is the struggle and faith of the countless technical workers in the diamond industry chain represented by Zhang Cunsheng. Under the guidance and support of government policies, the diamond industry will continue to grow stronger and bigger, win honor for his hometown, and seek development for the economy.

super-thin cutting sheet,super thin cutting disc,cutting wheel
Henan Sanders Abrasives Co.,Ltd was founded in November 2016, is a professional manufacturer of emery cloth processing. Our company main products are: Radial Flap Disc,Flap Disc,Flap wheel,Flap Wheel with Shank,Abrasive Belt and Kinds of Fiberglass Backing Plate.With decades of technological innovation and honed, the company successfully developed and built Flap Wheel,Flap Disc production line and Fiberglass Backing Plate production line, successfully realized the large-scale production of abrasive polishing tools.
Our company sales network has been initially established throughout the countries and has been successfully exported to Europe, America, Southeast Asia and other regions. On the basis of guaranteeing the quality, with good reputation and good service, the company has won the extensive recognition of the colleagues in the industry.