The global coronavirus pandemic has caused tremendous losses to all industries including gems and jewelry. With the closure of national borders, the closure of cities and the collapse of the economy, companies were forced to close, and no one can be sure how long this will last. Restrictions on activities have led to the delay or even cancellation of major jewelry trade fairs.
Various jewelry companies have adopted measures such as "spring promotion", free shipping, unique marketing information, and focus on online sales to deal with the crisis. Even the traditional diamond mining industry is cooperating with online transactions to meet the requirements of maintaining "social distance". However, none of these seem to play a role.

super-thin cutting sheet,super thin cutting disc,cutting wheel
According to data from the Indian Gem and Jewellery Domestic Commission (AIGJC), from March 10 to 20, the retail sales of Indian gems and jewelry fell by about 80%. The production and export of gold and gold jewelry have fallen by nearly 50% in March. Compared with last year, Indian gem and jewelry exports fell by 20.26% in February 2020. In addition, although India is still the export center for polished diamonds (because most diamonds mined globally are processed in India), exports of cut and polished diamonds fell by 40.66% year-on-year in February.
In this particular period, buying luxury goods is definitely not a top priority for anyone. The diamond industry has suffered from various crises in the past few years. The outbreak of coronavirus has exacerbated the plight of this industry, and many companies have even faced disasters. Diamond mining giant De Beers' revenue in 2019 fell by 87% because the average price of diamonds fell by 20%.

super-thin cutting sheet,super thin cutting disc,cutting wheel
In this context, the laboratory cultivates diamonds to shine. In February 2020, Indian man-made diamond exports increased by 60% year-on-year. According to GJEPC data, from April 2019 to February 2020, the total export of laboratory-grown diamonds increased by 108% compared with the same period last year. In contrast, total exports of polished diamonds fell by 19% over the same period.
Although there are some value propositions (including "conflict-free", environmentally friendly, socially conscious, etc.), laboratory diamond cultivation (LGD) has the upper hand, but this time, the main reason for the conflict between laboratory diamond cultivation and natural diamonds may be Basic economics. Depending on the size and shape of the diamond, LGD is 20-80% cheaper than natural diamonds. According to analysis by New York diamond industry analyst Paul Ziminsky, laboratory-grown diamonds are currently selling at 45-55% lower than comparable natural diamonds.

super-thin cutting sheet,super thin cutting disc,cutting wheel
When people hoard cash to buy basic goods, those who still need gems and jewelry would rather choose alternatives that provide better economic value. Therefore, the products cultivated in the laboratory outperformed the market.
Ziminsky also estimates that diamonds grown in laboratories for jewelry production will reach about 5 million carats this year, an increase of 35% from last year.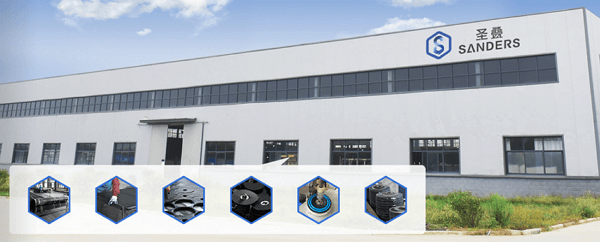 Henan Sanders Abrasives Co.,Ltd was founded in November 2016, is a professional manufacturer of emery cloth processing. Our company main products are: Radial Flap Disc,Flap Disc,Flap wheel,Flap Wheel with Shank,Abrasive Belt and Kinds of Fiberglass Backing Plate.With decades of technological innovation and honed, the company successfully developed and built Flap Wheel,Flap Disc production line and Fiberglass Backing Plate production line, successfully realized the large-scale production of abrasive polishing tools.
Our company sales network has been initially established throughout the countries and has been successfully exported to Europe, America, Southeast Asia and other regions. On the basis of guaranteeing the quality, with good reputation and good service, the company has won the extensive recognition of the colleagues in the industry.