Aluminium oxide products are reliable, stable in performance, high in quality and easy to use.
(1) Due to the high temperature resistance, corrosion resistance, high strength and other properties, the lining (wall and tube) of rare earth, special alloy, ceramics and ironmaking blast furnace is smelted by pouring steel sliding nozzle; physicochemical vessels, spark plugs, and resistant Thermal anti-oxidation coating.
(2) Due to its high hardness, good wear resistance and high strength, it is used in chemical systems as various reaction vessels and pipes, parts of chemical pumps; mechanical parts, various molds, such as wire drawing molds, Squeeze the pencil core mold mouth, etc.; make tools, mold abrasives, bulletproof materials, human joints, seal mold rings, etc.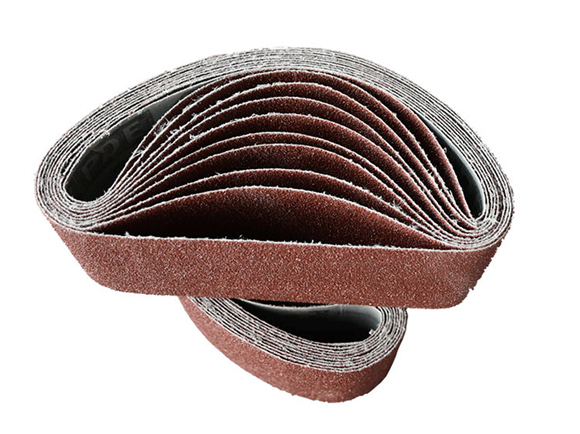 flap disc manufacture,flap wheel factory,aluminium oxide sandpaper,abrasive belt
(3) Corundum insulation materials, such as corundum lightweight bricks, corundum hollow spheres and fiber products, are widely used in furnace walls and furnace roofs of various high-temperature furnaces, which are resistant to high temperatures and heat preservation. The aluminium oxide granular sand is made of artificially selected aluminium oxide pieces, which are processed by rolls, ball mills, barmac and other equipment. The particle size is from F8-F325. It is mainly used for polishing, grinding, industrial grinding, etc., and can also be customized according to customer requirements. Processed by washing, pickling, etc., to meet the different needs of customers.
The low carbon aluminium oxide is reprocessed in front of the furnace and special process to reduce the residual carbon content in the aluminium oxide, so that the product does not chalk, burst, and toughness in the use of the abrasives industry, the preferred raw material for the refractory industry. Mainly used in ceramic abrasives, high-grade abrasive tools, organic abrasives, abrasive belts, coated abrasives, etc., according to residual carbon content: calcined aluminium oxide C ≤ 0.05%, low carbon aluminium oxide C ≤ 0.10%, ordinary aluminium oxide C ≤ 0.15%.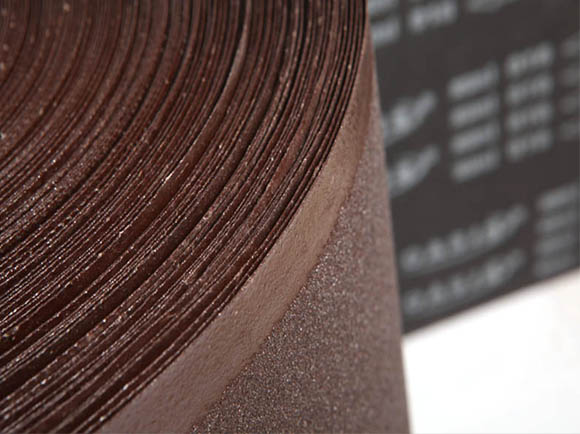 flap disc manufacture,flap wheel factory,aluminium oxide sandpaper,abrasive belt
Aluminium oxide is made of high-quality bauxite as raw material, anthracite and iron smelt. It is made by melting at 2000 °C in the arc. It is crushed and shaped by self-grinding machine, magnetically removed and sieved into various particle sizes. Its texture is dense and hard. High, grain forming spherical shape, suitable for the manufacture of ceramics, resin high consolidation abrasives and grinding, polishing, sand blasting, precision casting, etc., can also be used to manufacture advanced refractory materials.
Aluminium oxide has the characteristics of high purity, good crystallization, strong fluidity, low coefficient of linear expansion and corrosion resistance. It has been verified by dozens of refractory production enterprises that the product has the characteristics of no explosion, no powdering and no cracking in the application process. In particular, it is much higher than the cost performance of traditional brown fused alumina, making it the best aggregate and filler for aluminium oxide refractories.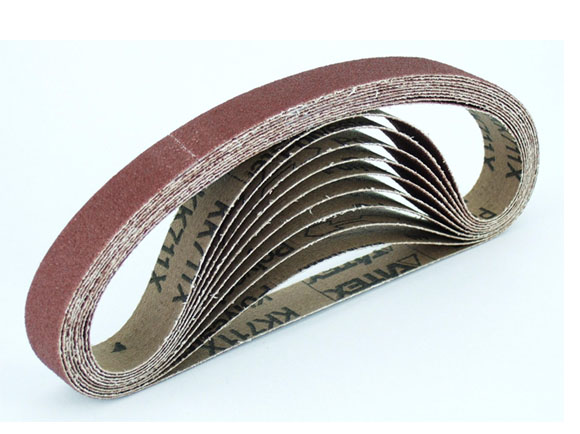 flap disc manufacture,flap wheel factory,aluminium oxide sandpaper,abrasive belt
What is the difference between white corundum and aluminium oxide? White corundum is made of high-quality aluminum oxide powder, and white corundum is refined by electro-melting. It has high purity, good self-sharpness, acid and alkali corrosion resistance, high temperature resistance and stable thermal performance. . The hardness of white corundum is slightly higher than aluminium oxide, the toughness is slightly lower, the purity is high, the self-sharpness is good, the grinding ability is strong, the calorific value is small, the efficiency is high, the acid and alkali corrosion resistance, the high temperature resistance and the thermal stability are good.
Grinding tools made of white corundum granular sand are suitable for grinding fine-grained abrasives such as high carbon steel, high speed steel and stainless steel. White corundum can also be used for precision casting and advanced refractory materials. White corundum segment sand: 0-1mm 1-3mm 3-5mm 5-8mm Physical and chemical indicators: Al2O3 ≥ 99% Na2O ≤ 0.5% CaO ≤ 0.4% Magnetic ≤ 0.003%. Brown fused alumina is made of bauxite, anthracite and iron filings. It is made by high temperature smelting in electric arc furnace. It is brown and has good toughness. The microhardness is 1800-2200Kg/mm2, and the bulk density is ≥3.85g/cm3. High temperature, high refractoriness up to 1850 ° C, can be used as refractory material, can also be used as abrasive.