Product Data
Name:One Metal Ring Fiberglass Backing Pad Without Pressing
Material:High Purity Fiberglass Cloth with Resin
Surface:Black Paper, Fiberglass Cloth,Non-woven Cloth
Layer:5-12
Type :T27, T29
Size: 75mm, 85mm, 90mm, 95mm, 107mm, 117mm, 140mm,170mm, 220mm
Layers: Normally it ranges from 5-12 layers, or as per customers' other requirements.
Features
No glue penetration
High-strength and light-weight
Flexibility fiberglass fabric
Excellent bonding property and heat resistance
Strict detection,inspection and testing
Application
One Metal Ring Fiberglass Backing Pad Without Pressing is used as the backing pads of flap discs ,clean and strip disc, felt disc, elastic flap disc, diamond flap disc and other abrasive discs
Package:
a. Each shrink(20-50pcs) is wrapped in polyethylene film and put into boxes of different sizes according to their diameters.
b. Cartons are wrapped with plastic films of two to three layers and placed on pallets.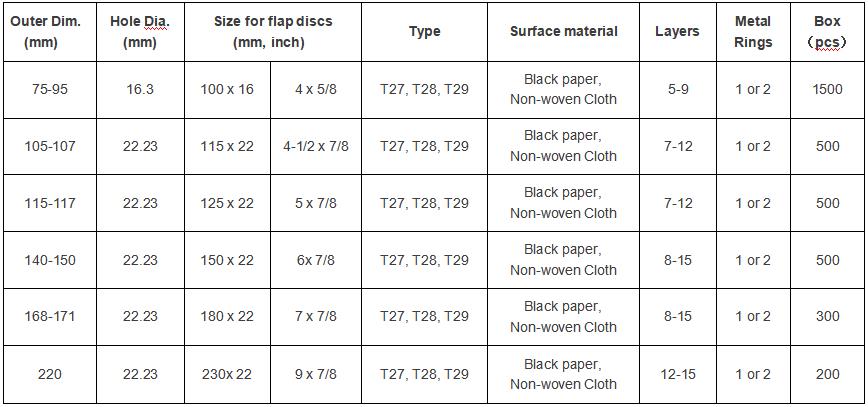 Note:Other requirements can be customized